Työnkuva
Pirkka on toiminut freelancerina vuodesta 2001 ja soittanut keikkoja ja musatyylejä laidasta laitaan akseleilla hevistä humppaan ja electrosta improon. Hän myös toimii bassonsoiton opettajana Pirkanmaan Musiikkiopistossa. Laite- ja bassoarvosteluja hän tekee satunnaisesti Riffi-lehteen.
Esikuvat
Muutamia, jotka ovat vaikuttaneet Pirkan soittoon: Justin Meldal-Johnsen, Jaco Pastorius, Ritchie Blackmore, Jamerson, Anthony Jackson, Billy Sheehan, Rocco Prestia, Alex Al, Gary Thain, Jimmy Johnson, Familyman, Cliff Williams, Patitucci, Paul Chambers, Scott LaFaro, Niels-Henning Ørsted Pedersen, Roscoe Beck, Geezer Butler, Pino Palladino, Mike Brignardello, "Danmark" Danielsson, Pekka Pohjola...
Tsekkaamisen Arvoiset Artistit
"Ihan Kaikki! Muutamia omia suosikkeja: Deep Purple, Beck, Tower of Power, Bob Marley, Raphael Saadiq, Freak Kitchen, Michael Jackson, Black Sabbath, Dixie Chicks, Oscar Peterson, Govt Mule, Peppers, John Mayer, Hiromi, Chaka Khan, Steely Dan, Miles Davis, Stevie Wonder, Toto, The Wreckers,Herbie Hancock, Joy Division, Iron Maiden, Empire of the Sun, Bill Evans, Jamiroquai, Chemical Brothers, Brad Paisley, Liekki....näitä olis aika paljon...."
Laitteistoa
Bassot: Fender Jazz Bass MIJ -97, Fender Precision Bass MIJ -97, Fender Roscoe Beck, Tokai nauhaton -82, DeArmond Starfire, Eko SG jostain 60-luvulta, Warmoth P/J, Kontrabasso, MikroKorg.... Vahvistuspuoli: Aguilar: DB750 ja GS412, TH500 ja 2xSL112, Dynacord Eminent II ja Ampeg 1x15. Muut: Kauhee kasa pedaaleita ynnä muuta sälää.
Linkit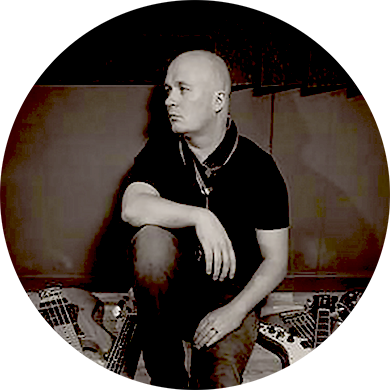 Pirkka Isotalo on monissa liemissä marinoitu ammattisoittaja ja -opettaja. Oppitunneissa mm. laitteistoa ja helppoja komppeja.